Faber Group is a network of companies that all specialize in large format printed indoor and outdoor advertising. By making use of each other's production facilities, knowledge and skills and by joining forces, the members of the Faber Group offer their customers the opportunity to carry out cross-border advertising campaigns.
The Faber Group started work on the Droogbak in Amsterdam almost 90 years ago. The expertise built up at that time in flag printing is still one of the pillars on which the Faber Group rests. Over the years, large format printing solutions for retail, stand construction and events have been added.
WHAT WE DO

PROJECT MANAGEMENT
Our permanent project managers handle all day-to-day questions and communication with you throughout the project. The following steps describe the process of your project: On-site inspection,n Design/layouts, Permit management, Offer on order production, Distribution, Edit Service & Documentation.
PRODUCTION
We set high standards for both quality and delivery reliability. Because we have production under our own management, we control the entire process ourselves and we can ensure that your concept meets the requirements and quality you want.

LOGISTICS & DISTRIBUTION
We have inbound and outbound deliveries from our production units on a daily basis. In addition to our own trucks, we have a partnership with various delivery companies. When the shipment is shipped from our production, a tracking number is automatically generated so that we can track the shipment to your delivery address.

THINK GREEN - CHOOSE FAIRLYN
We take our responsibility and strive to continuously develop and improve our work for the environment. We are at the forefront of developments in environmental and sustainability issues within our industry. New, more environmentally friendly materials are regularly introduced to the market, so that you as a customer have the opportunity to make a green choice!

WAREHOUSING
We offer our customers a tailor-made solution in picking & sorting, packaging & packaging and warehousing. We'll help you with everything from scheduling an order to getting your order delivered. We can produce standard items in larger quantities and keep them in stock. This means time and cost savings and you do not have to manage your own stock.

SERVICE
The FaberExposize sales team is your point of contact for all your questions and concerns about your order. Because we have our own production, we have direct access to all order systems and we can follow the entire process from A to Z. This gives you extra security and at the same time makes your work easier because you have us as project leader.

ASSEMBLY
We run all kinds of setups, from single projects to recurring events/campaigns. Assembly of our products is often easy, but if you feel ignorant or perhaps do not have time for this, we will be happy to help you. However, some projects require specialists to take care of the assembly, for example when larger surfaces, higher heights or certain materials are involved. We help you from start to finish and are happy to coordinate the various phases of the installation.

IDEA & DESIGN
Your sign project is unique with different challenges, needs and conditions. Sometimes you are limited to certain guidelines and in other projects you are flexible. In close cooperation with you, we realize your concepts that meet all your wishes, ensure that your brand becomes visible and your building or building gets the look you want.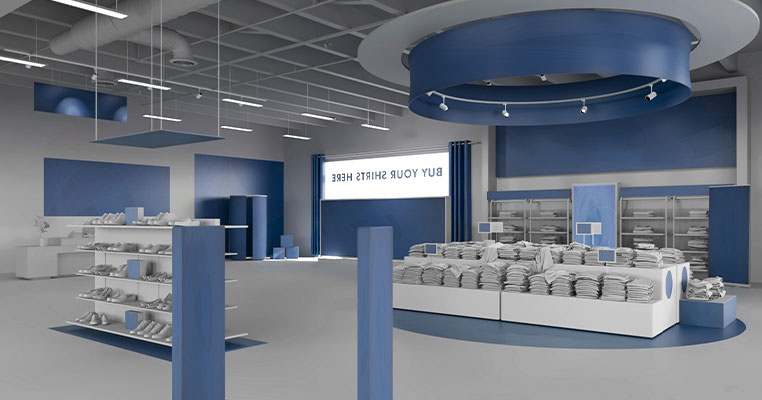 WORLD OF RETAIL POS
Strong in-store communication is essential to win and keep customer favor. Shopkeepers and retailers want to persuade people to come in and stay. FaberExposize produces your Point-of-Sales materials and has all the technologies and materials in-house to implement this innovatively and sustainably. Picking & packing your POS Packs per store is part of our 360-degree approach.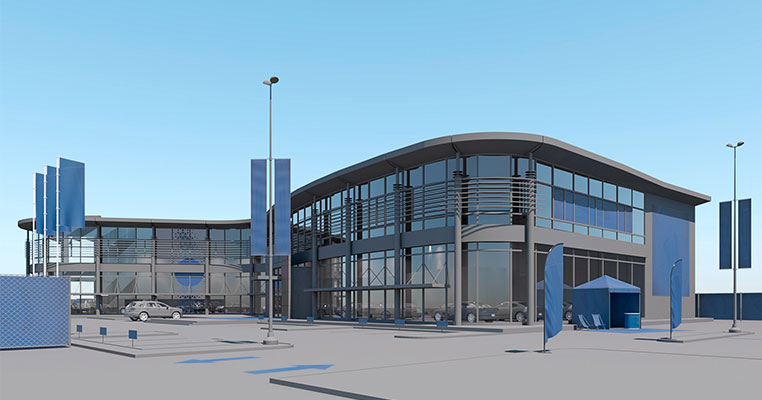 WORLD OF REBRANDING
The use of prints in shops is important in campaigns, promotions and introductions. We summarize this in 360° POS. Styling a shop in its own house style, giving the shops a face, inside and outside, falls under 360° FIX. A refreshment of outdoor advertising, facade letters, shop windows, but also company cars ensures an attractive and current appearance. An update of interiors by wrapping counters, furniture or wall indications also helps to keep visiting your stores attractive for consumers. 360° Retail FIX: we arrange everything from inventory to production and installation of all your stores!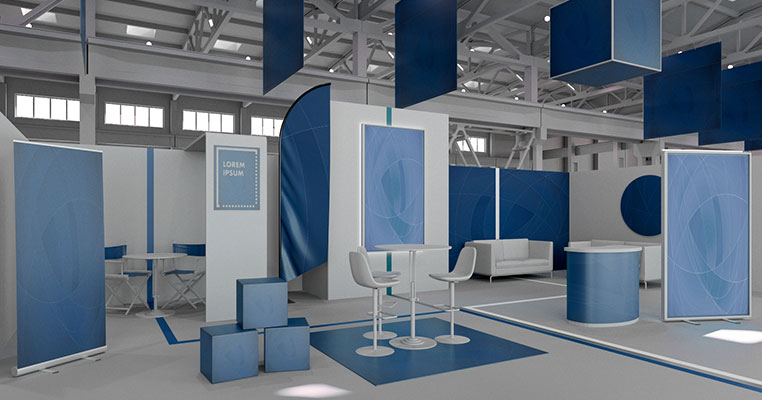 WORLD OF EXPO
The presentation during a fair, expo or show is your calling card for (potential) customers. The visual decoration plays an important role in this. FaberExposize supplies sizeable eye-catchers: seamless wall coverings, attractive ceiling constructions, full-colour floors and, for example, informative textile frames. But FaberExposize goes further: intensive personal consultation with your project managers, in-house production and assembly on location. Carefree outsourcing of your complete stand construction project to FaberExposize!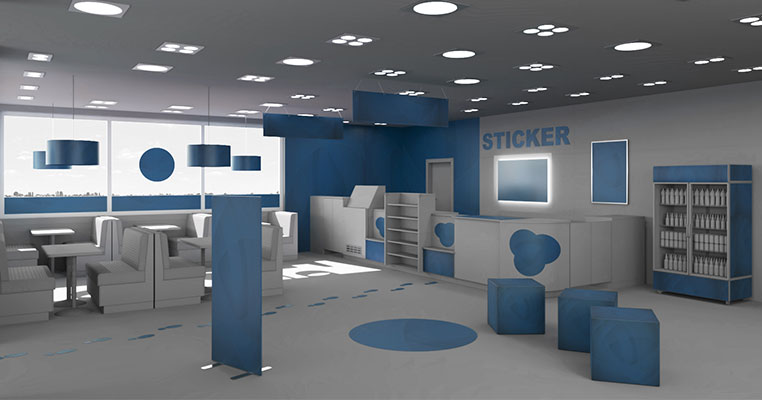 WORLD OF INTERIOR
Years of expertise in creating inspiring spaces makes FaberExposize your ideal partner for upgrading your interior. Our specialists are happy to help you translate your ideas into a spatial, graphic solution, such as: creating the desired image in office environments, softening the clinical atmosphere in healthcare institutions, providing communicative visuals in education or creating a personal experience in hotels. By using our graphic options in a creative and challenging way, we are happy to help you carry out your project. From a first visit to the location and intensive exchange of mutual ideas and design possibilities, to print production and assembly on location: our project managers embrace your project and only let it go after delivery!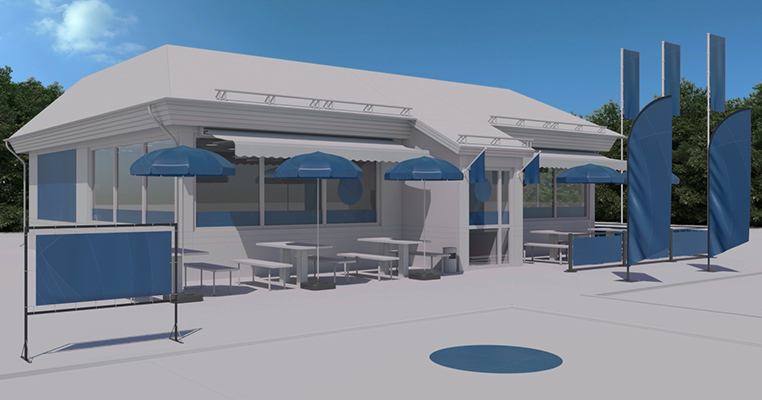 WORLD OF FLAGS
The flag, a moving medium that has proven its communication power for centuries. Easy to use, a moving attention grabber, familiar and eye-catching. We have them in all shapes, sizes and designs. Country flags available from stock via our webshop. Or custom orders, from one to a hundred thousand pieces. A flag is emotion, pride, history, respect and tradition. Almost everyone knows Faberflaggen as the market leader in this field. We have been around for more than 80 years for a reason. You don't want just any flag… but a Faber Flag!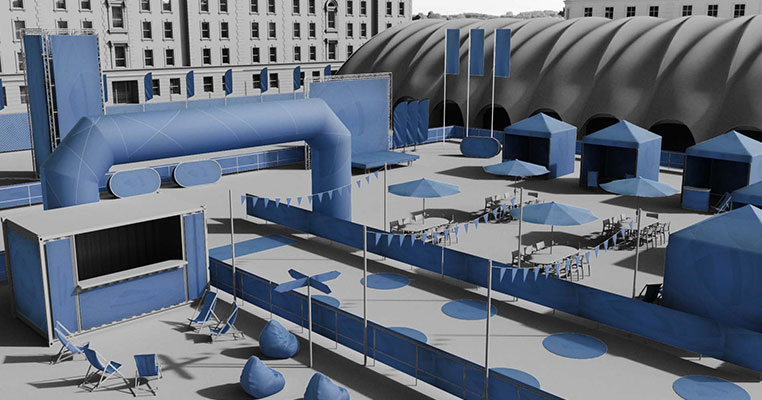 WORLD OF EVENTS
Fashion shows, concerts, festivals, sporting events, company parties, openings, dealer days: FaberExposize has been the print partner you need for years for small, medium and large events. The recent acquisition of LENN bv in Delft is an example of our commitment to this industry. With this we have a huge rental fleet of hardware/carriers to set up or hang up the wayfinding and decoration. And a team of enthusiastic and resourceful specialists delivers a perfect and carefree implementation of, among other things, decors, catwalk, stage decoration, lantern banners and flagpoles. FaberExposize: from a luxurious version of the catwalk at Paris Fashion Week to the tarpaulin banners at festivals such as Extrema and Pinkpop.
LOCAL PRODUCTION OF INTERNATIONAL CAMPAIGNS AND EVENTS
THINK GLOBAL, ACT LOCAL
Because of our network of international subsidiaries, FaberExposize is closer to your stores, expo-stands and events. This will result in a higher customer satisfaction on many fronts.
We are able to deliver faster, simply because we are closer.

We are more flexible in fulfilling last minute requests, as in practice things do change onsite sometimes.

We have less transport cost by using domestic transport options instead of expensive international couriers

We reduce carbon footprint by avoiding transport

We have local expertise for onsite installations
By coordination international campaigns centrally, and producing them locally you still have the benefit of 1 central contact person for a worry-free execution.
Important results of our decentralized entrepreneurship: Low warehousing costs, low distribution costs and a suitable solution at all times.
WHERE WE ARE
YOUR GLOBAL AND REGIONAL PARTNERS
0
SQM OF MATERIAL PRINTED A MONTH
SUSTAINABILITY
TIME FOR ACTION

It's not too late to take Action Now on environmental issues. One common misconception about sustainability is that it's only a consideration of either big companies or businesses that deal directly with consumers. According to Edelman, however, sustainability is for every business as trust barometer reports indicate that companies are not doing enough to address climate change issues. Despite being an SME, we've been on our green journey for some time now. From launching our Action Now planet-saving initiative to creating the Action Now green print guide – we've come a long way indeed. We spent years testing and developing the perfect eco-friendly range of products. The sustainability range allows clients from any industry achieve their print visions sustainably since it offers eco-friendly alternatives to all our core products. Above all, we're passionate about saving the environment and experts on sustainability. Don't take our word for it – trust the judgement of companies such as Printweek, Digital Printer, UK Graphic Awards, BPMA and Business Insider who have awarded and nominated us countless of times for our environmental efforts.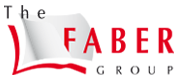 The international brand to express the in-depth knowhow in the flag business. Faber Flags are sold through agents in all parts of the world. Large volume screen- and digital printing facilities in Thailand and the Netherlands offer a wide range of fabrics.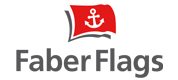 Faber Flags have been manufactured with craftsmanship for more than 80 years. Classic stenciling has long since been replaced by automated screen printing lines and digital printing centres. But Faber Flags are still made with care and attention to strong colours, solid flags and a strong finish. The people behind Faber Flags know better than anyone what an image on a flag can do. A flag is emotion, is pride, is history, is respect and is tradition. It's not just any flag… but a Faber Flag!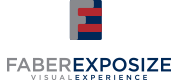 FaberExposize is both a brand and a company. FaberExposize visual experience is specialized in a wide range of visibility products and services. Experienced sales & production teams help customers to develop and implement new corporate identities, brand visualization and logo's on any imaginable surface and location. Customers are multi shop retail chains, international brands and massive sports- and music events.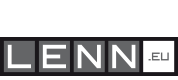 LENN works quickly and efficiently, has competitive prices for printing material and always comes up with new tricks and ways. It does not matter for which event, there is always something to sign with us: from that one sign on the toilet to a complete decoration of a venue, festival site or conference location. Whether it is a super luxurious "top of the bill" event or that barn party around the corner, there is a system or material available for every type of event that we can use. We also like that variety the most. One day we are pasting gold letters and the next day we are standing in the mud with our boots.